I'm a paradox.
I'm a walking, talking, living, breathing paradox.
For some reason, when some people see me, they decide I am a natural leader.
Nope.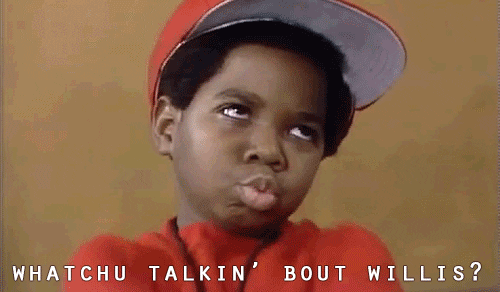 They ask me to give speeches, to spearhead causes, to plan events, to mentor kids, to join their clubs of go-getters.
You are perfect for it, they say. 
Well, thanks but…
I'm an imperfect person who smiles a lot and tries really hard not to allow my shortcomings to outweigh my courage. 
That's the thing about effort. It tricks perception in your favor. If you smile big enough, no one will notice your knees knocking together because you are terrified of failure. 
Truth is, I'm more comfortable being behind-the-scenes playing a supporting role. That goes for my career and my life. It's also the opposite of how things unfold most days.
I'm not really some kind of leader, unless you are looking for the career strikeouts leader. I just have guts, I guess. The plus side is I always go down swinging. Effort — even when it's a filthy smokeshow of a curveball that never gives me a chance.
But you make it look easy, they say.
[Insert a 10-year-old boy making the armpit noise]
It's all a mirage, and I don't even know how or why it began. It baffles me. Facts: I worry about everything. I mess up most things and have to declare 793 re-dos. I overthink. I lose things. I run late. I sometimes only draw on one eyebrow. I forget to get gas. I cut myself every time I dice vegetables. I'm pretty much your basic basket case wearing a Calvin Klein dress that I bought for $14.99 (which also seems like a metaphor for my life).
I cross my fingers a lot and hope for the best. I pray. God will cover me. Hopefully. I'm simply a confident screw-up, and I smile through the uncertainty. 
Fall down 7 times, get up 8. Guts.
This morning in church, the minister seemed to be speaking right to me.
"God always uses the weak," he said. "All God has ever wanted is someone willing to be used."
Well, checkmark that column for me. 
I find it difficult to say no — even when I can't comprehend why someone better wasn't chosen for a task. The key, I suppose, lies in the willingness as he said. I'm willing to fall flat on my face, to have people laugh at me or to be criticized rather than to be known as the person who didn't try. 
At least I took a risk, as terrified as I was to do so. 
"Don't wait for your life to be perfect before you let God use you."
For a long time I did that. For years I thought I needed to reach certain benchmarks before I was respectable enough to be considered worthy of a calling or duty. I overcame the silliness of that feeling and stood taller.
I became willing, and I've been winging it ever since.
As the cycle of life often does, we are thrust back into old insecurities, feelings of inadequacy. That brave person travels to the past and finds herself entertaining excuses to wiggle out of commitments. The mountain seems too heavy to move again and I'm too small for the job, I say.
"You may think you're small and you're not enough. God has always done big things with small people."
A renewed strength, which came through a sermon seemingly tailor-made for me this morning. I jotted down notes on a prayer request card so I wouldn't forget the power of the message.
Although I'm still willing, I probably will continue to wonder why someone like me is chosen in certain situations. Why would anyone consider putting anything important in my hands?
I'm the imperfect weirdo here, God, twisting myself down into the batter's box as I try to slug life's issues.
The blessing, though, comes when you're an imperfect weirdo who believes you're worthy enough to put forth the effort. There's a learned grace there, no matter the outcome. 
One of the best parts of God's love is that he has faith in what we can handle even when we panic at the mere thought. 
"God will take your weakness and do great things."
Put me in, Coach.
Just as I am.
? "Just as I am, though tossed about
With many a conflict, many a doubt
Fighting and fears within, without
Oh, Lamb of God I come! I come!"?